My Favourite Looks | Fashion Art Toronto 2016
Hello my lovely friends!
Last week, I attended Fashion Art Toronto and was blown away by the incredible designs that were showcased this year.
Three of my fabulous friends (Lesley Hampton, Andy Jones, Ryan Alexander) were showing this year and I could not wait to see what they had in store for us!
It's been a hectic few weeks for me so I had decided that I would only "pop in" for those three runway shows and that would be it. Once I arrived, it was a completely different story. The designs were so beautiful, the energy in the venue was incredible and everyone was just so excited and truly passionate about the week.
Fashion events can sometimes bring out the worst in people and I HATE being around "Snobby" people. With that being said, I must applaud the organization and the attendees for making it a wonderful week focused on great design and building up the Fashion community!
Alright, now it's time the moment you've all been waiting for... FASHION <3 (buckle up, it's going to be a long one!)
The first Runway show I saw last week was my incredibly talented friend, Lesley Hampton.
Most of you will remember Lesley Hampton as I wore her designs during TOM* (see below).
Lesley opened up her runway show with a touching video montage shedding light on the current state of affairs in the indigenous culture, as well as lack of government support and involvement which then leads to the native arming themselves to feel powerful in a modern city. Lesley added "But more than just native empowerment, also to give the audience a feeling of strength to make them feel empowered and know that they can make a change." Click below to see my favourite Lesley Hampton looks!
Photo credit: Jonathan Hooper
Next Runway show that caught my attention was definitely Andy Jones. Andy never disappoints and I am truly so proud of my friend! Click below to see my favourite looks from "DuLarée By Andy Jones".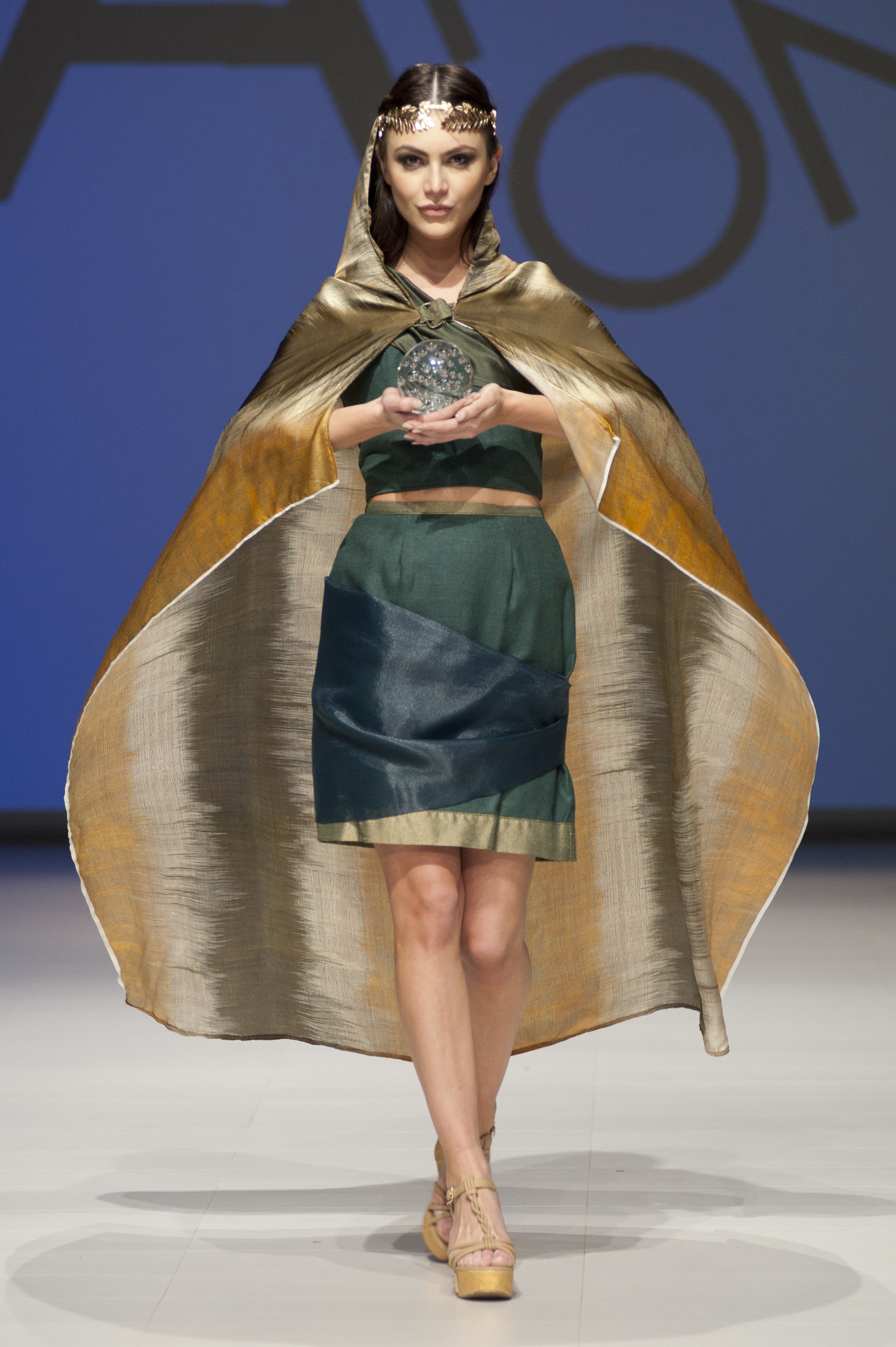 Photo credit: Jonathan Hooper
Wait until you see these beautiful designs by FIONA X. SUN. She used silk to give the softness, flowy and feminine look on the dresses along with leather and wool to create the structure. Simply beautiful. Click below to see my favourite looks!
Photo credit: Jonathan Hooper
The next talented designer to make it on my "Favourites List" is none other than Montreal based Fashion Designer: Lucci Rojas. When asked to describe his collection, here is what Rojas had to say: "The creations are seductive, distinguished and inspiring. They are designed for the avant-garde and confident woman of the world."
Click through to see my favourite pieces!
Photo credit: Jonathan Hooper
Next up was my very talented friend, Ryan Alexander. Ryan Alexander Inc. designs and produces custom and seasonal collections. Classic, elegant and curated for the professional yet, adventurous woman. Click through to see my fav looks!
Photo credit: Jonathan Hooper
Last but certainly not least, closing up Fashion Art Toronto for me this year was the incredibly talented designer: Sarah Splinter. Inspired by her recent experience in India, her latest collection "Zenana" is a reflection of the prevailing nature of beauty in a world enslaved to tradition and hierarchy. Click through to see these beautiful designs!
Photo credit: Jonathan Hooper
Thank you all so much for checking out my favourite looks for Fashion Art Toronto 2016. If you like what you see, share this post with your friends on your social media platforms! I would like to conclude this post by thanking everyone at Fashion Art Toronto for having me this year and a big THANK YOU to the incredible Rachel Schwab and her crew, you guys rock!!