Nashville 2017 Part One
Good morning lovelies! As most of you may have seen on my Instagram stories, I recently spent a week in the beautiful city of Nashville. It was my second time visiting Nashville but my first time doing any type of exploring!
It was such an incredible experience and I got to do so many amazing things!
I flew in on Wednesday morning on Air Canada (Thank you for the great flight!) and had activities lined up from the moment I touched down in Music City! First stop was to the recording studio as my dad was recording his 8th studio album that week. New single can be found HERE.
It was such a cool experience to see the album come to life. This is going to be my dad's 8th album release which will be happening in May! I Can't wait to go home to attend the event! Tickets for the CD Launch can be found HERE.
After spending the day in the studio, it was time to get ready for a fun night! We had tickets to the Randy Travis tribute show which was held at the Bridgestone Arena. This is the venue where the CMA awards are hosted every year! It was my first time at this venue, and I could not believe I was there!!!
Here we are moments before going through security to enter the venue!
The tribute show included over 50 Country Recording artists who all came to support and pay tribute to one of Country Music's greatest, Randy Travis. I can't even begin to describe what I was feeling that evening. These are all artists that I grew up listening to and they were right there in front of me singing some of the most incredible country songs... A night I will never forget, that's for sure!!!
Ps... I had a few "Fan Girl" moments where I literally bawled my eyes out during the show. Deacon Claybourne (Charles Esten) from CMT's hit T.V Show "Nashville" being one of them along with Wynonna Judd... I could not contain my emotions!!! Her hair though!!!! RED like a goddess and shimmering... She's literally EVERYTHING!!!
Professional camera's were not permitted in the venue so I had to take these on my iPhone!
Memories I will cherish forever! <3
Next up on the list was my experience at the Grand Ole Opry! I want to take a moment to thank everyone at the Opry for being so welcoming and incredible to me and my family! I honestly was in such shock the whole night, I couldn't believe what I was seeing!!!
The Opry team sent me the cutest welcome package upon my arrival to my hotel and I am OBSESSED!!!! I drink my coffee every single morning in my Opry mug!!
Loving my gifts from the Opry team?! Shop for yours HERE!!!
I got the chance to experience the Opry just like all the Country Superstars do! I had to register with concierge to obtain my credentials, go through the security check points backstage before being escorted to my dressing room.... OK, maybe it wasn't MY dressing room, but I still pretended as if it was! :)
While Backstage, I got the chance to meet Crystal Gayle & many more artists! I got the chance to visit all the Grand Ole Opry Member mailboxes (including Carrie Underwood & Dolly Parton!!!). I was able to stand ON STAGE beside the background singers, I was able to watch the curtain go up and see what it feels like to be performing in front of a sold out crowd at the Opry!!!
I could go on for hours but instead, let's dive into a few pictures!! :D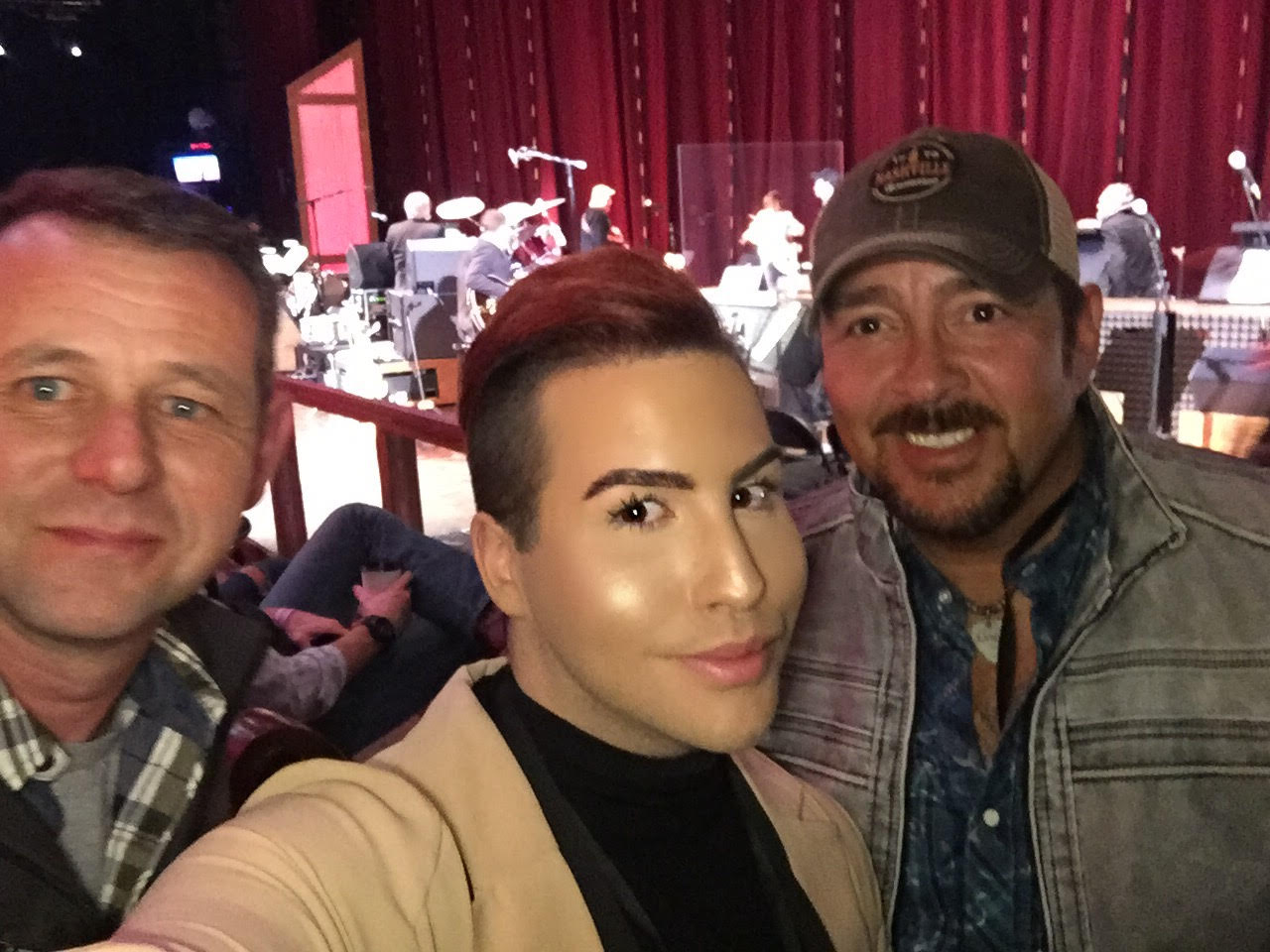 Pretty freaking cool, RIGHT?!? If you are visiting Nashville, you MUST do the Backstage Tour, it is SO worth it!!! Book your tour HERE.
Once we wrapped up at the Opry, we decided to go check out some of my dad's friends perform at the Scoreboard bar. What happened next BLEW MY MIND!!! Randy FREAKING Travis walks in and sits down beside us... I....Could....Not....Breathe!!!!
WHAT IS MY LIFE?!?!
Can you imagine ALL of this happened within 2 nights of being in Nashville? Crazy, I know!
I'm going to wrap it up here for now and will upload Part Two very soon for you all to see!
Please comment below and let me know if you've ever been to Nashville and what you like to do when you're visiting!
Thanks for stopping by and see you SOON!
XO - JH